Cedar Hand Bag Kerri Dick
Native Weaving - Cedar Hand Bag Kerri Dick c2007
Weaving - Cedar Hand Bag Kerri Dick c2007
This beautiful hand woven Cedar Hand bag with draw string is a fine example of Kerri Dick's work.
The measurements are 7 inches round at the base by 6 inches square at the top and 8 inches high the total length with the shoulder straps is 22 inches. The materials used are red cedar bark , rope , wooden beads , and leather.
Price: sold Please contact us for information on commissioned works.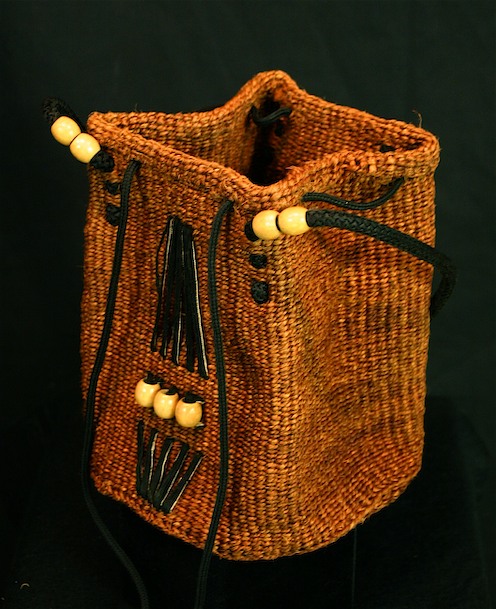 Additional Links for Cedar Hand Bag Kerri Dick:


Art Piece: "Cedar Hand Bag Kerri Dick"
Artist: kerri dick
Art Piece Name: ma109-d
Other pieces from Native Past Works: