Grizzly Bear Mask Shawn Karpes
Native Mask - Grizzly Bear Mask by Shawn Karpes C2011
Mask - Grizzly Bear Mask by Shawn Karpes C2011
Grizzly bears live mainly in mountainous areas of the mainland, and one grizzly subspecies, the Alaskan brown bear, inhabits far northern regions. Grizzles were once found in southern regions, but are now very rare.
As a close relation, the bear is a link between human and nonhuman animal realms, as well as between the secular natural realm and the divine or supernatural. Because of their strength and fierceness, Bears are frequently the guardians, protectors and helping spirits of warriors.
Craved from Red Cedar this mask measures 16 inches wide x 16 inches high x 10 inches in depth, the eyes have copper and abalone inlay.
Price: sold Please contact us for information on commissioned works.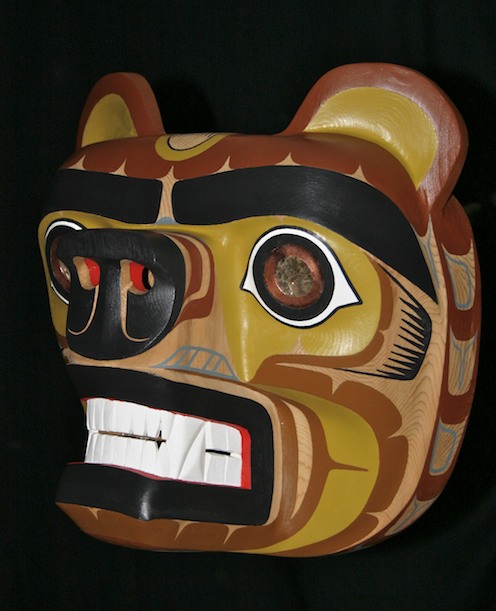 Additional Links for Grizzly Bear Mask Shawn Karpes:


Art Piece: "Grizzly Bear Mask Shawn Karpes"
Artist: Shawn Karpes
Art Piece Name: ska01-r
Other pieces from Native Past Works: